Professional disability insurance for profession groups 1 - 4
Your career or occupation cannot be measured by normal standards. As a freelance or a self-employed individual, just the loss of your voice may lead to a considerable loss of income. Your steady income - and therefore your standard of living - is at risk.
We have recognised this risk and created an insurance package to minimise it.

We offer customisable, first-class conditions.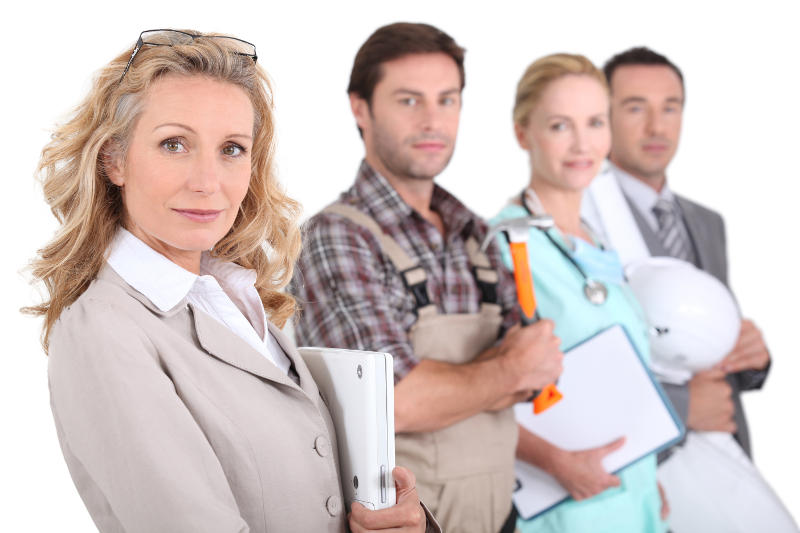 Cover for Accident & Illness Loss of Sight, Limb, Speech or Hearing and/or Accident & Illness Permanent Total Disablement.
Cover is also available with accidental death or daily benefits.
Potential coverage until the age of 67. The contract is renewed from year to year and can be adjusted from both sides due to the main renewal date.
We have waived the option of requesting that you seek other work. This means that you can work in any other occupation after losing your profession without this affecting your entitlement to the one-off lump-sum payment.
One-off lump-sum payment – no risk of your monthly annuity being cut or stopped
Same premiums for men and women. As a risk premium that is fixed in each age-dependent.
In addition, the following benefits apply:
Insurance coverage world-wide.
Extended war risk clause (deployment of German armed forces, police or UN).
No surprise clauses.
No "doctor's orders clause".
Customer-friendly application questions.
Annual query of the sum insured and medical conditions to avoid over- or under-insurance.
Sum insured of up to five times your annual income, maximum EUR 12,500,000.
The policy can be issued in the German or English language.
The insurance currency can be EUR, CHF, USD or GBP.
You can contribute annually, semi-, quarterly or monthly pay. For the latter, however, with a Rate surcharge.
Please note:
Our product provider does not need a German address or bank account. You can live and work in the European Union or Switzerland, the insurance coverage is provided worldwide.
Which professions are insurable?
For the sake of readability is no need to use female forms of speech. All references to persons apply to persons of both sexes.
Group 1
---
Professions that have only a supervising and/or commercial /advisory work
Ex. Academic Dean, Accountant, Accounting and Related Clerks, Actuary, Administrative Clerk, Administrative Manager, Administrative Officer, Advertising/Marketing consultant, Aerial Survey Technician, Air Transport Technician / Attendant, Airline Clerk / Ticket Agent, Animator, Appraiser, Art Critic / Historian, Articled Clerk / Legal Assistance, Audio or Video Designer / Technician, Auditor, Bank Clerk / Teller, Bibliographer, Book Seller / Book Keeper, Business Owner / Executive (Administrative Only), Charter Agent / Ship Broker, Cinema Worker, Computer Programmer, Conservator (Museum / Art Gallery), Counselor / Career Advisor, Dietician / Nutritionist, Economist, Editor, Employment/Human Resources Staff, Ergonomist, Ethnographer, Film Critic, Financial Analyst, Historian, Inspector (Insurance), Insurance Broker / Agent, Insurance Underwriter, Interpretor / Translator, Investment Banker / Stockbroker, Lawyer (Attorney), Lecturer, Librarian, Management Consultant, Marketing/Advertisting Manager, Optician, Pastor / Minister / Priest, Photographer (Studio), Public Notary, Public Relations Manager, Publisher, Purchasing Manager (Merchandising), School Teacher (Excluding Physical Education), Secretary (Administrative Assistant), Travel Agent, University Professor, Water Worker (Non Manual).
Group 2
---
Professions that have a light physical activity
Ex. Animal Technician, Art Director, Art Glazier / Window-Pane Maker, Art Restorer, Artist (Commercial), Astrologer, Astronomer, Auctioneer, Auxiliary Worker, Auxiliary Worker (Geological Survey), Auxiliary Worker (Pharmaceutical / Medical), Auxiliary Worker (Textile / Clothing), Baker (Shop Worker only), Barber, Beautician / Beauty therapist, Broadcaster / Announcer (Radio or TV) Sports related, Career Diplomat (Politics), Caterer, Chauffeur, Choir Master / Mistress, Commentator, Computer (Engineer / Technician), Conductor (Orchestra), Dental Nurse / Assistant, Dressmaker, Dry Cleaner, Fashion Designer, Florist, Fruiterer, Greengrocer, Grocer, Hairdresser, Haulier (Proprietor / Non Manual), Image Consultant, Inspector (Customs), Inspector (Railway), Insurance Adjuster, Jeweller, Judge / Magistrate, Laundry Worker, Meteorologist, News Anchorman/Woman (In Studio Only), Pawn broker, Pharmaceutical Industry Representative, Pharmacist, Producer (Audio or Film), Promotion Manager (Promoter), Property Manager, Railway Worker (Station Staff), Real Estate Broker / Agent / Developer, Restaurant Owner, Shop Keeper / Shop Assistant (Light work / No Machinery), Supermarket Staff (Light work / No Machinery), Surveyor (Quantity), Tailor, Tobacconist, Undertaker, Waiter, Watch Maker / Repairer.
Group 3
---
Professions that have an average physical activity
Ex. Air Craft Inspector, Air Craft Mechanic, Animator, Anthropologist, Archeologist, Architect, Artist (Non Commercial), Baker (Delivery/ Manual), Bar Staff / Bartender, Bio Chemist, Biologist (Non-Marine), Bookmaker, Boot & Shoe Maker / Repairer, Botanist, Building Inspector, Bus Driver / Conductor, Cab / Taxi Dispatcher, Camera Mechanic, Carpet Fitter, Cartographer, Chef / Cook, Chemical Industry Productution Manager, Cleaner (Domestic / Office), Court Executive Officer (Bailiff), Customs Officer, Dance Instructor / Trainer, Decorator / Designer (Interior),Dentist / Dental Surgeon, Director (Theatre / Film), Doctor (OBGYN), Doctor (Pediatrics), Doctor (Phychologist), Doctor (Psychiatric), Doctor / Physcian (General Practitioner), Doctor / Physcian (Specialist Not a Surgeon), Driving Instructor, Firearms Manufacturer, Fish Farmer, Fish Fryer, Garage Owner (Auto), Geographer, Horticultural, Innkeeper, Inspector (Boiler), Inspector (Lifts & Cranes), Instrument Maker, Land Surveyor, Locksmith, Medical / Physician Assistant, Nurse (RN), Photographer (Outdoor), Puppeteer/Marionetteer, Radio TV Engineer (Excluding Aerials), School Teacher (Including Physical Education), Shop Keeper / Shop Assistant (Heavy work / Machinery), Social Worker, Supermarket Staff ( Heavy work / Machinery), Tool Maker, Veterinarian, Warehouse Personnel (Non Manual / No Machinery), Water Worker (Manual), Wine Merchant.
Group 4
---
Professions that have a severe physical or other activity
Ex. Actor/Actress, Aerial Erector, Aerospace Engineer, Agricultural Engineer, Air Traffic Controller, Ammunition and Explosive Operative (Munitions Worker), Athlete (Sportsman / Woman), Bee Keeper, Blacksmith, Blaster, Boiler Operator, Bricklayer, Builder (General Construction), Building Electrician, Butcher (Including Slaughter), Camera Operator / Crew, Chemical Industry Operative, Chemical Machine Operator, Circus Performer, Coal Miner (Open Cast), Coal Miner (Underground), Construction Building Site Manager, Construction Worker (Masonry), Crane Driver, Demolition, Detective (Police), Detective (Private), Diver (Professional), Dock Worker, Doctor (Surgeon / Anaesthetist), Dustman, Electrician (Domestic), Electrician (Industrial), Engineer (Mining), Entertainer (Professional), Excavation Equipment Operator, Explosives Worker, Farmer, Farmhand, Fireman, Fisherman (Inshore), Fisherman (Offshore), Fitter, Forester (Including Power Tools & Felling), Furniture Maker, Furniture Remover, Gardener, Gas Industry (Manual / Fitter etc), General Builder, Geomechanic Technician (Mining), Glazier, Goldsmith, Groom, Guard (Amoured Car), Housewife / HouseHusband, Joiner, Journalist (Reporter), Lifguard (Swimming Instructor), lron and Steel Worker, lronmonger, Marine Bologist, Metal Worker, Mine Rescue Service, Miner (Open cast), Miner (Underground), Model (Professional), Mountain Guide, Musician (Professional), Nuclear Power Station Operator, Nurse (Psychiatric), Oil Worker (Offshore / Rigs), Pilot (Air), Pilot (Marine), Pilot (River), Policeman (Higher Ranks Adminstrative), Quarry Worker (Including Blasting), Radio TV Engineer (Including Aerials), Railway Worker (Driver / Loading), Railway Worker (Guard), Railway Worker (Maintenance), Railway Worker (Overhead Lines), Rig Worker (Offshore), Roofer, Scaffolder, Scap Metal Dealer, Steel Worker, Steeple Jack, Student (Full Time Education), Surveyor (Marine), Surveyor (Mining), Thatcher, Tractor Driver, Tree Feller, Tree Surgeon, Welder, Window Cleaner (3 Story & below), Window Cleaner (Above 3 Story), Wood Worker, Zoo Attendant / Keeper.